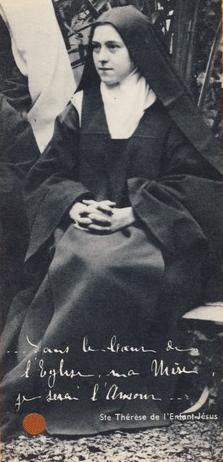 Cloth touched to the relics of Saint Theresa del Enfant Jesus
Saint Therese of Lisieux, also known as Therese of the Child Jesus; the Little Flower; the Little Flower of Jesus, was born in Alcon, Normandy, France on 2 January 1873. Born to a middle-class French family.
Saint Therese of Lisieux died at 7pm Thursday on 30 September 1897 at Lisieux, France of tuberculois. She was canonized on 17 May 1925 by Pope Pius XI and declared a Doctor of the Church in 1997 by Pope John Paul II.
"For me, prayer is a surge of the heart; it is a simple look turned toward heaven, it is a cry of recognition and of love, embracing both trial and joy."
- Saint Therese of Lisieux
Second Class Relic of Saint Therese of Lisieux